FOR FAST UPDATES AND EXCLUSIVE CRUMPLE NEWS VISIT MY MYSPACE!
ADMIRAL CRUMPLE - THE NEXT NIGHT FEATURING KOOL KEITH AND EXLIB DROPS
AUGUST 25, 2007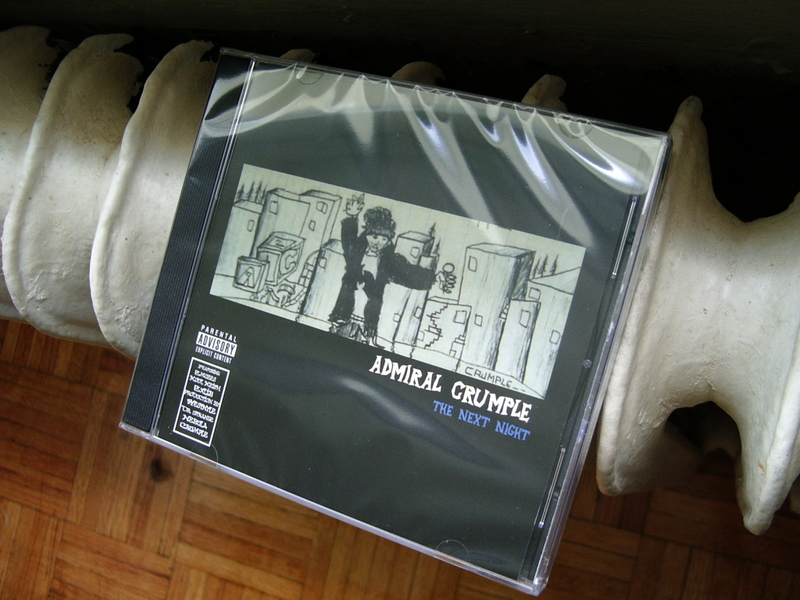 Add The Next Night banner to your myspace and websites! Lets promote this as effectively as we can, to get the most sales, and respect!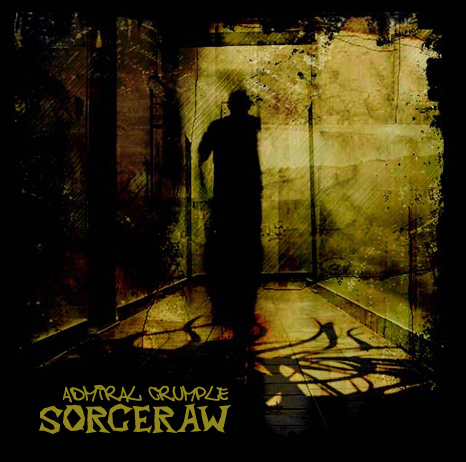 RAW, HARDCORE, ORIGINAL, CREATIVE, NEXT LEVEL HIP HOP!

ADMIRAL CRUMPLE'S 4TH AND BEST SOLO ALBUM YET -

SORCERAW

, WILL BE RELEASED ON JULY 6, 2006 ON CATAPHONIC RECORDS!

SORCERAW

FEATURES BROOKLYN ACADEMY/SKEME TEAM RECORDING ARTIST PUMPKINHEAD, EXLIB, ROMULUS, JADOX AND PRODUCTION BY WESTNYLE, ANOMOLY, VITAL AND ADMIRAL CRUMPLE! IT IS AN ENHANCED CD WHICH CONTAINS OVER 19 TRACKS WHICH YOU CAN PLAY ON YOUR REGULAR DEVICE, OVER 10 MP3S YOU PLAY ON YOUR COMPUTER ETC, AND OVER 10 CLASSIC AND EXCLUSIVE ADMIRAL CRUMPLE MUSIC VIDEOS!

BUY IT WHEN IT DROPS JULY 6, 2006 EVERYWHERE, WORLDWIDE!!!!!

DOWNLOAD THE LEAD SINGLE "THE GARDEN OF EARTHLY DELIGHTS"

FROM ADMIRAL CRUMPLE'S MYSPACE PAGE -

WWW.MYSPACE.COM/ADMIRALCRUMPLE

DOWNLOAD FREE JOINTS 2 FOR NOW AT

http://cataphonic.tripod.com

AND START SPREADING THE WORD!!!
ORDER CRUMPLE'S NEW ALBUM HERE:

STORE
WATCH THE NEW CRUMPLE VIDEO FOR SCARECITY!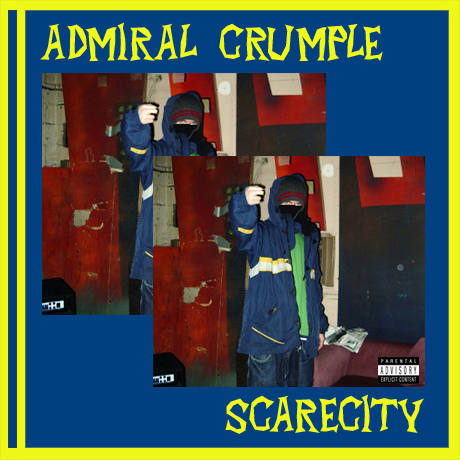 Admiral Crumple - Scarecity
!!!!LIMITED EDITION JUST WENT OUT OF STOCK !!!!!
I AM EXTREMELY GRATEFUL TO ALL THOSE WHO PURCHASED
THE SCARECITY JOINT! IT HAS JUST GONE OUT OF STOCK,
SO IF YOU HAVE A COPY - CONSIDER YOUR SELF LUCKY!
THE LIMITED FIRST EDITION WILL NOT BE PRESSED UP AGAIN!

Our Mission is to run a conscience active, principle centered and value driven business, where we present our creativity to the world, gain respect/appreciation and inspire others to create.